So when suppliers, the internet and your mum start throwing words at you like wedding planner, wedding coordinator, wedding stylist or decorator - you can easily wonder, "What the heck is the difference?"
Well, we're here to break it down for you…
THE WEDDING STYLIST
Wedding & Event Stylists can go by many names including Wedding Designer, Wedding Decorator, Event Designer or Stylist.
Simply said, a wedding stylist is responsible for the visual aspects of your wedding. But it's more than just making things look pretty, Wedding Stylists have a unique talent to design an event and 'create a story' through colours, textures, lighting, flowers, furniture, linens, attire, floor plans and more.
They're responsible for giving your wedding a cohesive, stylish and sophisticated look. And on the day itself, the design team will ensure everything is set up, installed to perfection and then pack it down after your event, so you don't have to lift a finger.
In short, the duties of a wedding stylist are to:
Create a visual style for your entire event that reflects your unique style and personality
Creation of a customise colour palette, incorporating your dresses, flowers and the design of your invitations into your wedding theme for consistency.
Source and supply flowers, furniture, props and decorative elements that complement your theme
Discuss unique and creative ideas to incorporate into your Wedding vision
Attend a site visit to visualise where everything should go, devise a layout and identify potential problems
Ensures all the decor elements are perfectly in place on-site on the day of the wedding
At great wedding stylist, will listen to your ideas, unravel your vision and create a unique theme with loads of wow factor elements.
If you are unsure if you actually need a Wedding stylist, we have dedicated an entire blog Why Hire a Wedding Stylist, to give you an idea on why and when you need one.
THE WEDDING PLANNER
A wedding planner on the other hand is the organisational force behind it all. They're essentially a project manager and will handle all the logistics - and more importantly, all the paperwork! They'll coordinate the framework of your big day, source your venues and key vendors, manage your overall budget, create your master run sheet and ensure things run smoothly and on schedule throughout the big day. Most importantly, they remove all that unwanted stress that comes with planning an event of this magnitude.
In short, the duties of a wedding planner are to:
Develop a budgeting plan for all aspect of the wedding
Create a planning timeline, as well as a run sheet for the day
Recommending and booking wedding vendors such as stylists, florists, makeup and hair specialists, entertainers, car hire, celebrants and so on
Attends vendor and wedding reception related meetings
Handles supplier, vendor and venue payment schedules
Manages guest lists and RSVPs
Organise travel requirements and timings on the day
Oversee everything on the day including problem-solving, managing vendors, keeping everyone on the timeline and executing your vision on-site
ON THE DAY WEDDING COORDINATOR
If you want to play an active role in planning your wedding but would like someone to take care of the last-minute details and make sure you haven't missed anything, then we recommend a Wedding Coordinator or an On the Day Planner.
Although they are known as 'On the day Planners', it's actually a little bit more than that. They'll need to touch base with you at least 6 weeks out from your wedding and go over your wedding timeline, guest RSVPS, venue details, and more. Then they will help you tie everything together and ensure all the final details are locked in.
They will be there on the day to oversee the set up, manage suppliers and arrival times, and ensure everything goes to plan exactly how you imagined, so you don't have to worry about a thing!
One thing to keep in mind is that your wedding venue might offer varying levels of wedding planning and coordination, so it's good to check with them to make sure you're not doubling up.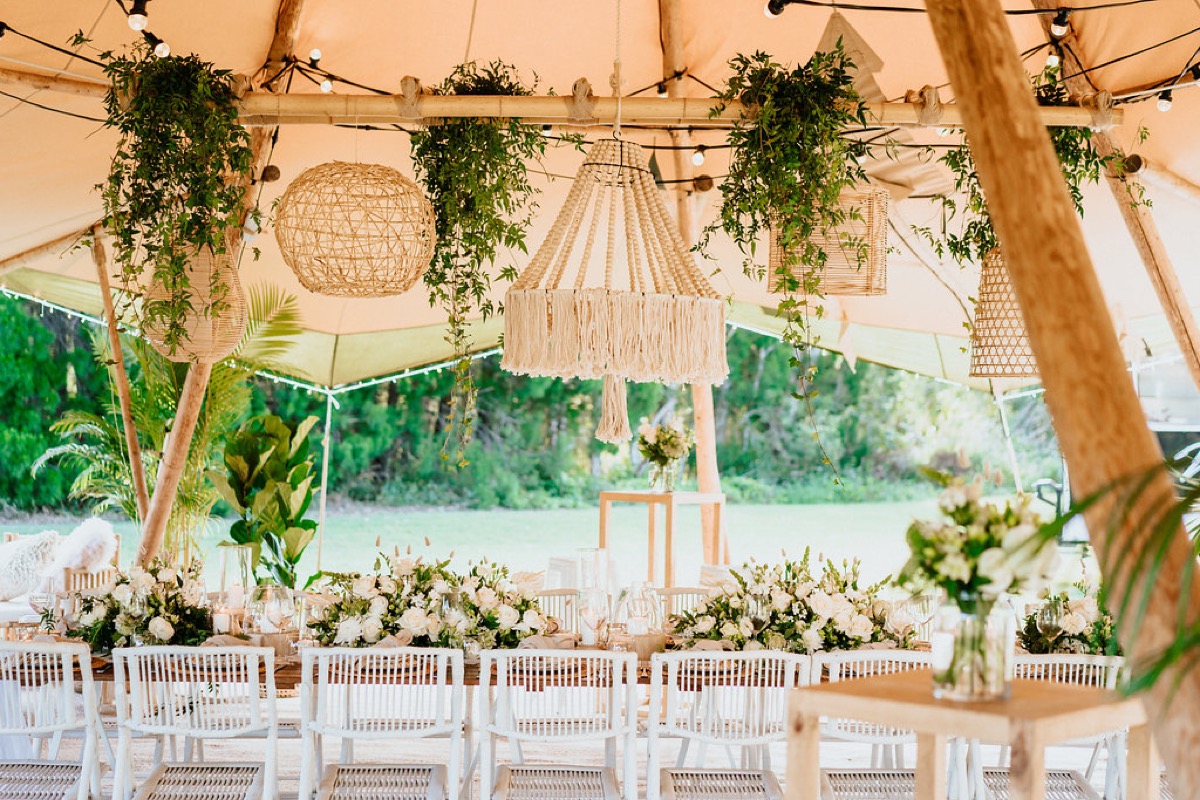 HOW WE ROLL…
Here at Splash Events, we are stylists with an artistic eye and a creative vision to design a wedding day that'll exceed your expectations and push the parameters of your imagination. We'll conceptualise the whole event and truly transform the space where you get married.
When it comes to planning, we have a team of talented and experienced planners that we can offer depending on the event, size and type. While many companies double as wedding stylists and planners, our preference is to have a dedicated professional for each service. So you get the best of both worlds, our creative stylists will focus on the design aspect of your wedding, while our professional master planners will organise all the logistics.
Hopefully, that gives you a clearer insight into the crucial differences between a wedding stylist and a wedding planner. Both play important roles in executing a wedding event that involves minimal stress for the bride and groom and delivers a day that reflects your personal vision with great style and sophistication.
If you're planning your wedding, feel free to get in touch or download our infopack. We'd love to help you create an unforgettable wedding.
*Photo credits: Luke Middlemiss Photography at Beach Road Holiday Homes for the Bridestree Magazine .